Rescue Series® – EMS/Fire & Ambulance Security for Controlled Substances
Scripps Safe RESCUE Series® are the most trusted safes by EMS/Fire and Ambulance first responders to protect controlled substances in vehicles. Designed to securely fit in a small space, keep narcotics secure and help prevent internal diversion.
The only EMS Safes on the Market that can manageUNLIMITED users and are UL Approved.
Innovation • Productivity • Security
Not all first responder narcotics safes are created equal.  Many vendors offer "EMS Safes" with NON-UL locks.  
THESE ARE NOT DEA COMPLIANT.
Only Scripps Safes RESCUE Series® offers the latest technology advancements, bio-metric access and the capability to handle unlimited users with DEA compliant UL access control systems.
Unlimited user access options.
Advanced AUDIT Tracking Locking Mechanisms with Remote Monitoring
Advanced Remote Access Control System Features (Smart Phone, Mobile Apps and/or Desktop, and numerous optional accessories)
Customized & Programmable
Double Bolt Locking Mechanism to Prevent Pry Entry
Easily Revoke Access
Central Alarm System connection and more…
Prevent armed robberies, burglaries, internal drug diversions and meet all DEA audit and compliance requirements.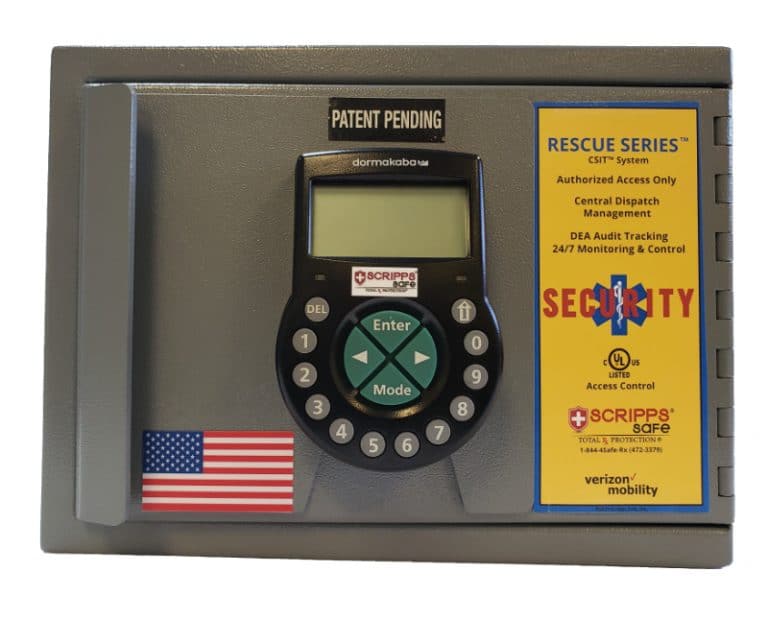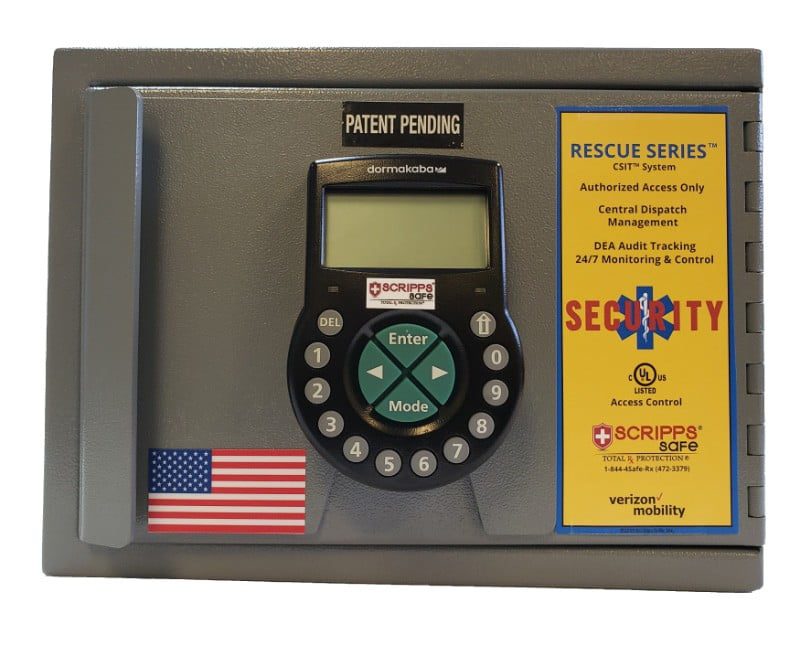 Standard Access Control System
Proudly hand-made and assembled in U.S.A.
Highest Quality American Security Safes & Vaults